Rubis Gold®,
combines well-being and taste.
Rubis Gold®, an exceptional new apple variety, a truly delicious gem.
A taste that will
make you want
tohave a second bite !
Firstly, its crisp texture will spark your curiosity ! Rubis Gold® is a crunchy and juicy apple that will make you appreciate it from the very first bite.
Then, your taste buds will discover its unique and delicious taste and rich aromas for an apple that POPS in your mouth.
The great balance of sweetness and tartness will delight you and will soon become the perfect apple for every occasion.
A simple, almost childlike pleasure, that will surprise you thanks to this little apple gem.
Rubis Gold®offers you an sizzling sensation of taste and pleasure.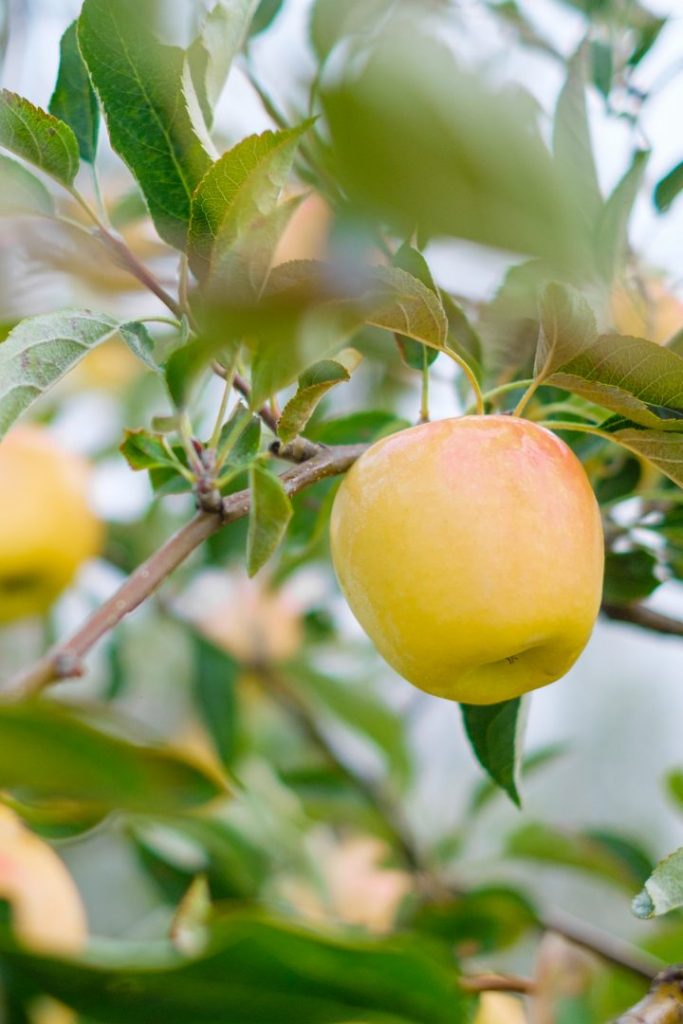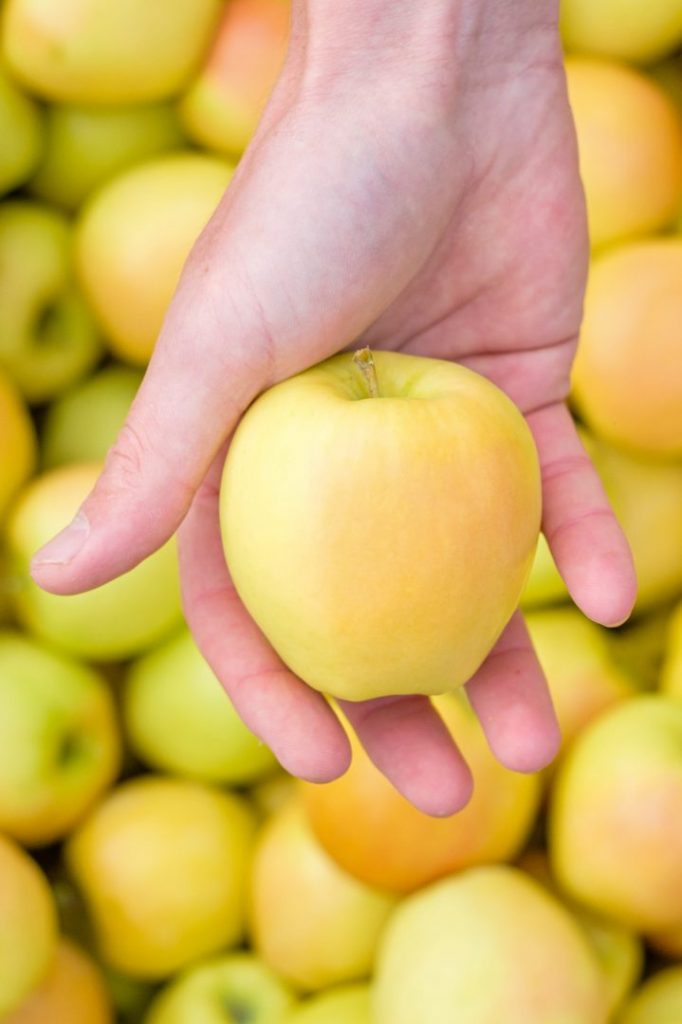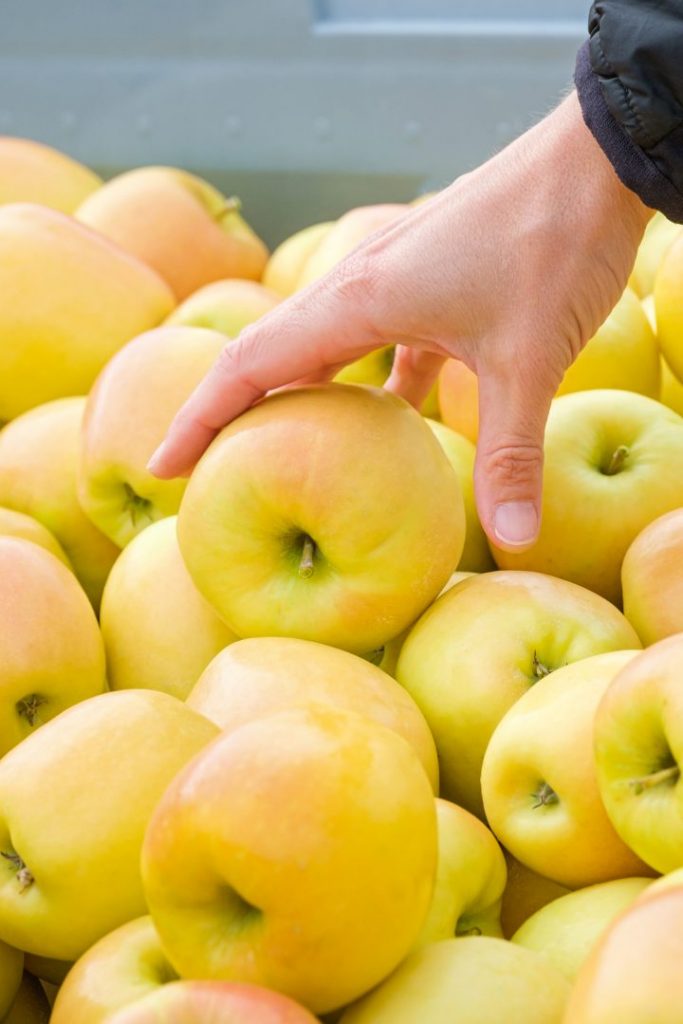 An exceptional
yellow

apple
It naturally gets an orange blush.
It is quite simply the sun that gives it these beautiful colours during the last 15 days it spends ripening on the tree. Some farmers are testing new tree shapes so that all the apples can benefit from the sun's rays and offer you that little extra blush.
With its yellow skin and orange blush, it certainly stands out on the shelves ! 
An exceptional apple for all occasions
Offer everyone the luxury of a healthy and delicious treat with Rubis Gold®, an even better version of the most consumed fruit in Europe, the apple.