With Rubis Gold®,
combine well-being and gourmet pleasure.
Rubis Gold®A new variety of apple, an exceptional apple, a real gustatory nugget.
A concentrate of
taste that will
to be eaten!
First of all, it is its crunchiness that arouses your curiosity! From the very first bite, it is an explosion in the mouth! Crunchy, crunchy, a juice of freshness! 
And then, your taste buds will discover its unique taste, very fragrant, with very present aromas, for an apple that makes POP in mouth.
The perfect balance of sweet and tartness will win you over, making it the ideal apple for any occasion.
Rubis Gold® offers you taste and delicacy in all lightness.
And consumers are falling over themselves for it!
68% of consumers say they intend to re-purchase the Rubis Gold®And everyone is convinced that it has a place on the shelves, according to the survey by the main distributor in France.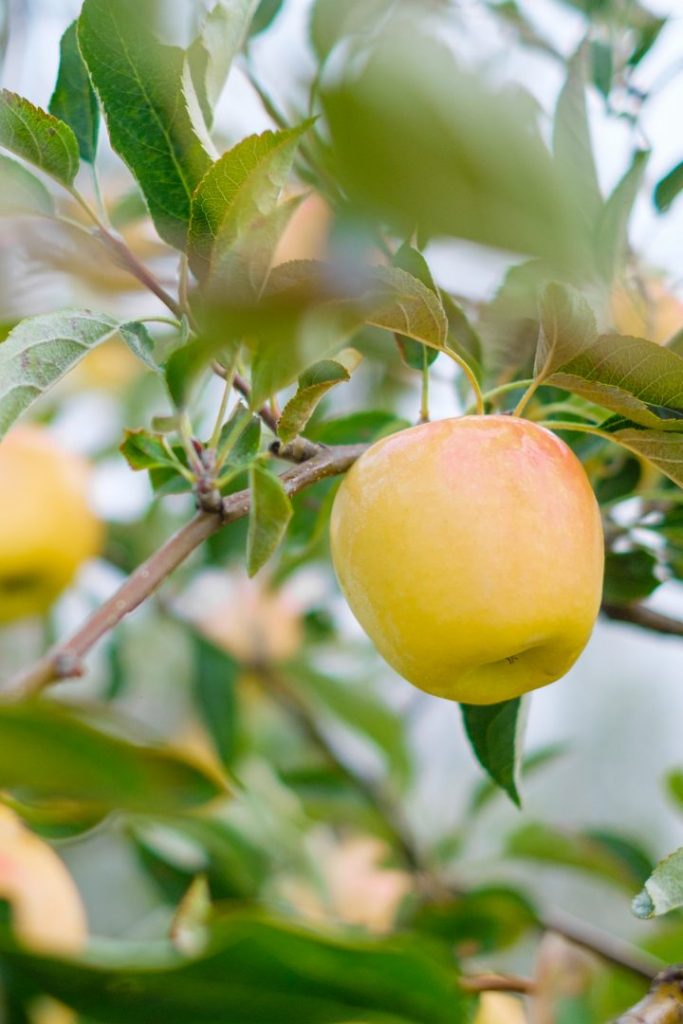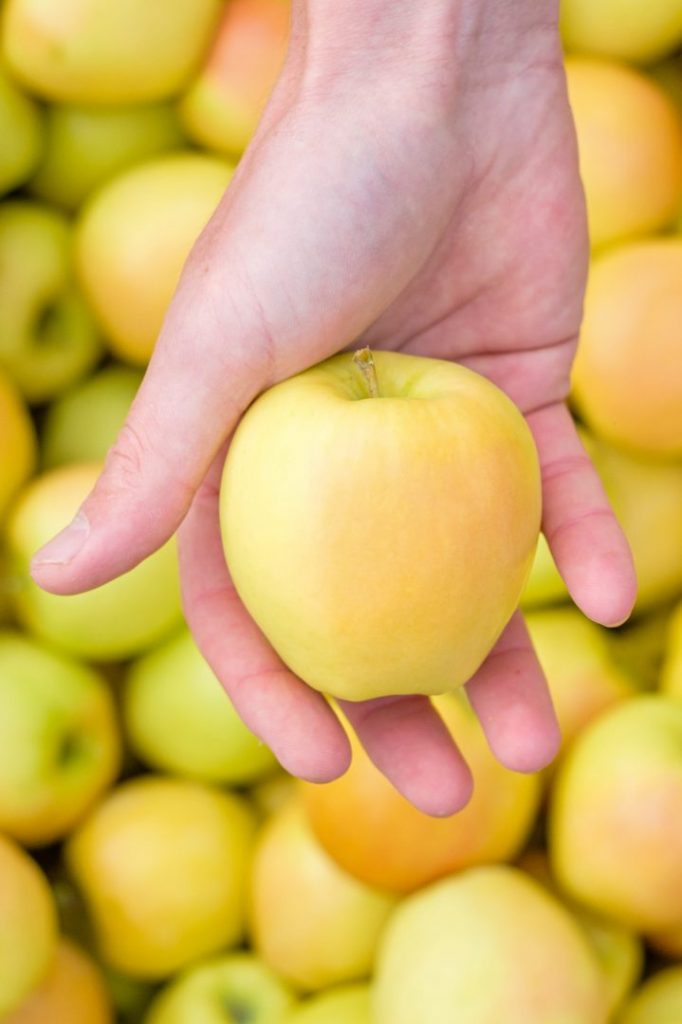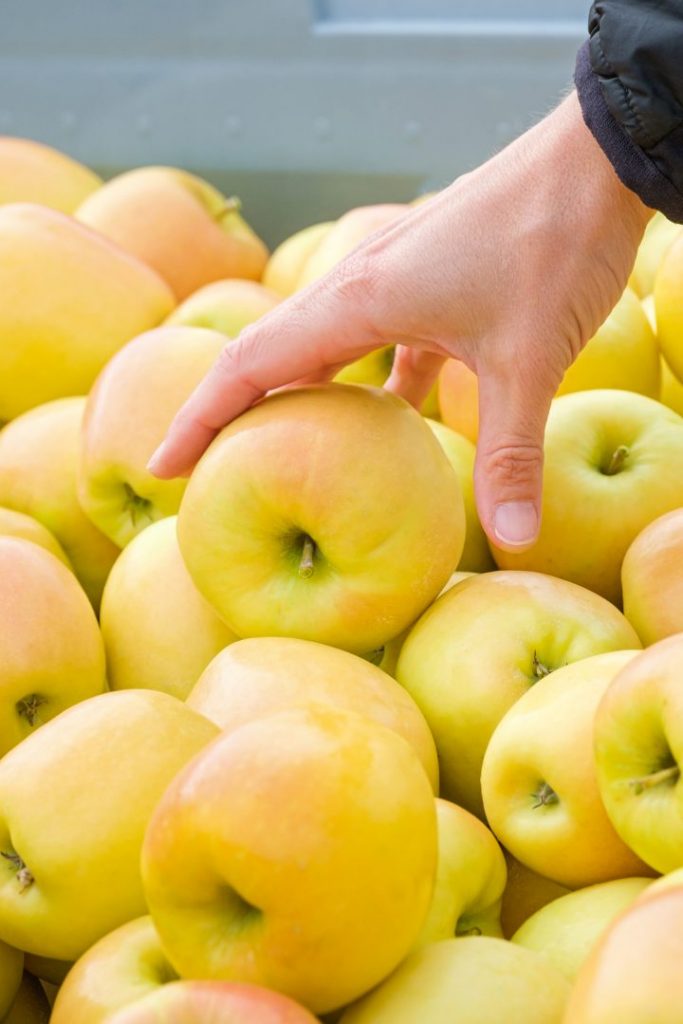 An apple
yellow

outstanding
This yellow apple has a beautiful orange in a natural way. 
It is simply the sun which gives it its colours, during the last 15 days of ripening of the apple on the tree. Some growers are experimenting with fruit walls to allow all the apples to receive the sun's rays and to give you that little extra blush.
With its yellow dress and orange blush, it stands out on the shelves! 
An apple exceptional for all occasions
Offering everyone the luxury of a healthy, gourmet pleasure with the Rubis Gold®A sublimated version of France's favourite fruit, the apple.